Canned Motor Pumps from HERMETIC
Safety and reliability
Canned motor pumps have been produced by HERMETIC-Pumpen GmbH since 1956 – and are also a model of success more than half a century after their development. They are used in numerous applications, from the chemical industry through the oil and gas industry to refrigeration and solar technology; HERMETIC is one of the leading manufacturers worldwide in the field of hermetically sealed pumps.
---
Applications
For the safe delivery of aggressive, toxic, hot, deep-cold, explosive, precious and flammable liquids as well as liquid gases.
---
Reliability
Canned motor pumps (SMP) prove long service life in comparison to magnetically coupled pumps (MKP) and conventional centrifugal pumps with mechanical seal (GLRD). 75% of the pump failures are caused by damage to shaft seals, roller bearings or couplings. This is not the case with canned motor pumps: these components are structurally dispensed with, ensuring high operating safety and low life cycle costs.

---
Safety
HERMETIC pumps are equipped with the "ZART®" technology (Zero Axial and Radial Thrust). It ensures a contact-free and wear-free running of the rotor unit. Each pump for the chemical and petrochemical industry is tested before delivery. Hydrodynamic restoring forces are detected and recorded using a specially developed measuring instrument.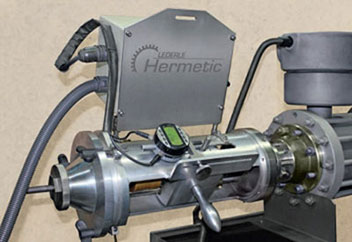 ---
Function of a canned motor pump type CNF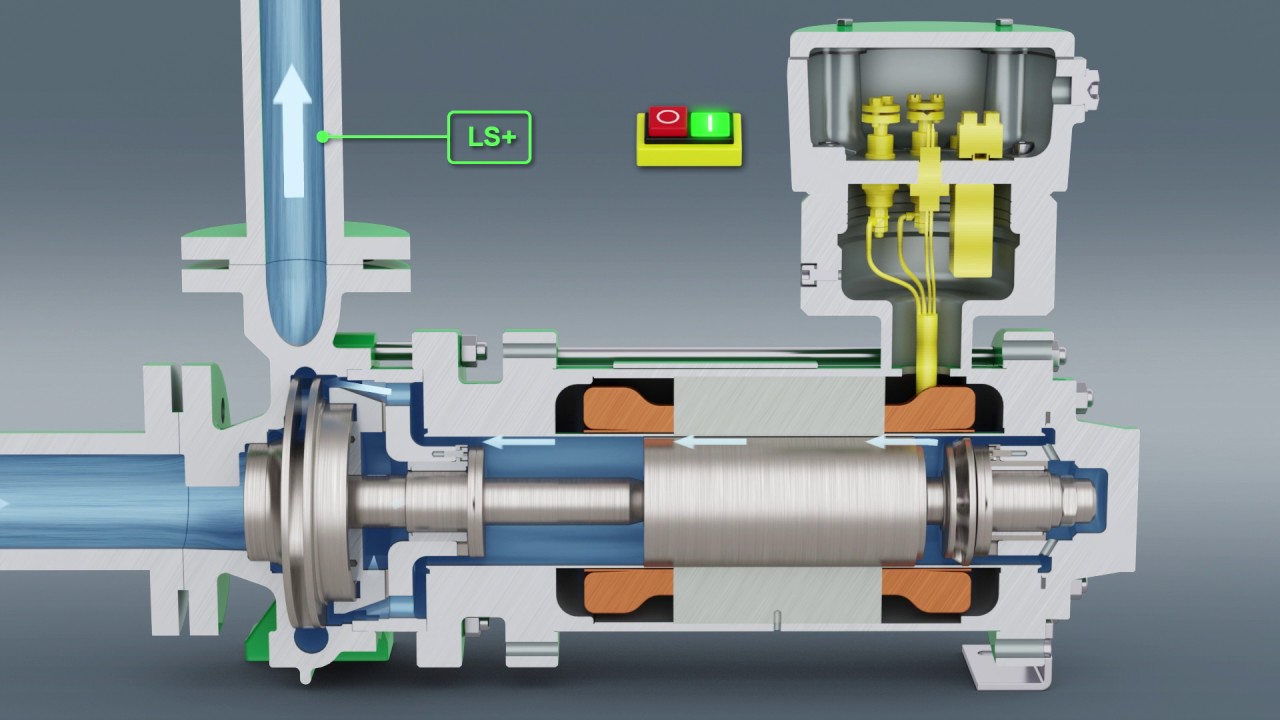 Function of a canned motor pump type CAM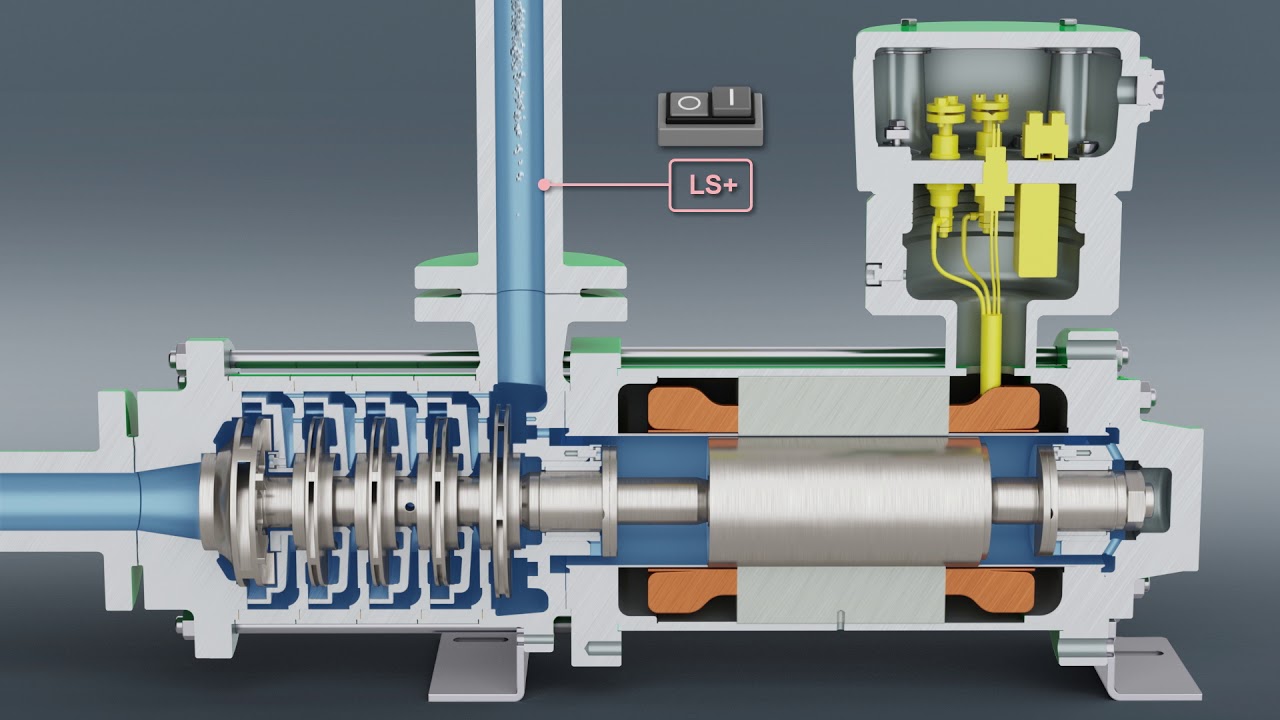 Function of a canned motor pump type CAM-Tandem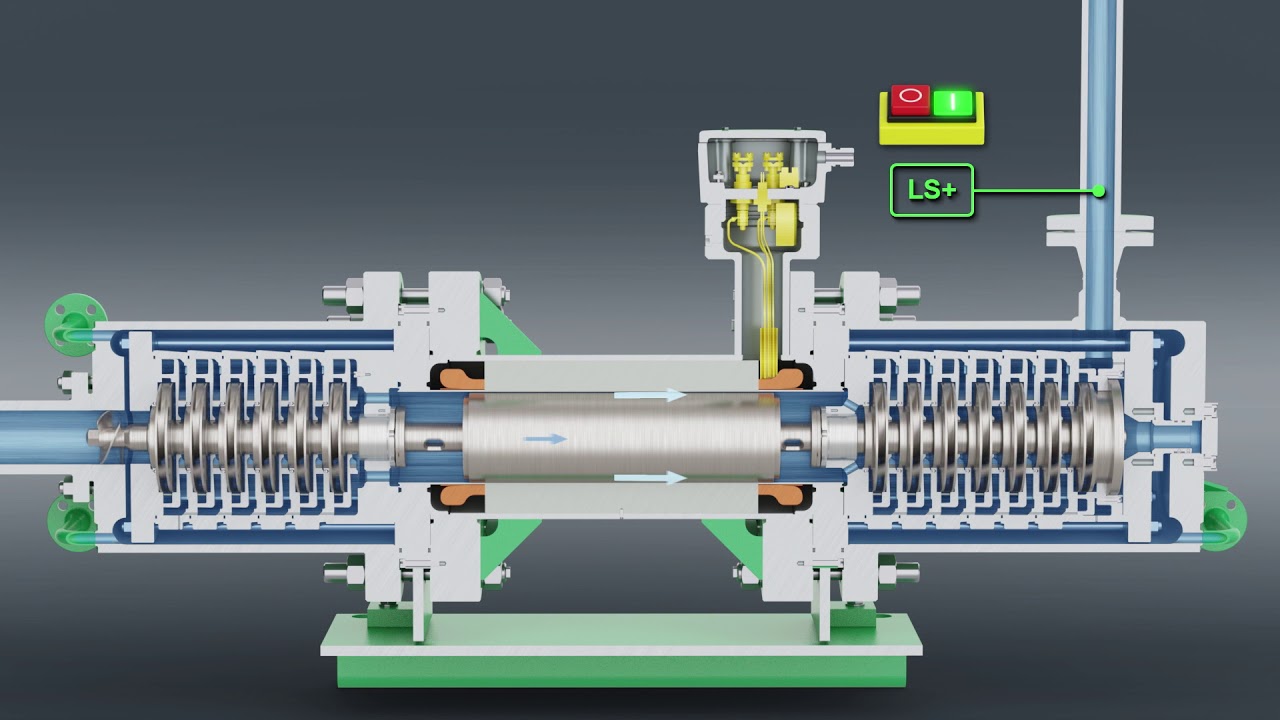 ---
More than 260.000 maintenance free HERMETIC pumps prove our success